What is CaféWell?
CaféWell makes it easier to maintain a healthy lifestyle, with fun activities, challenges, resources and rewards that keep you moving - at your own pace.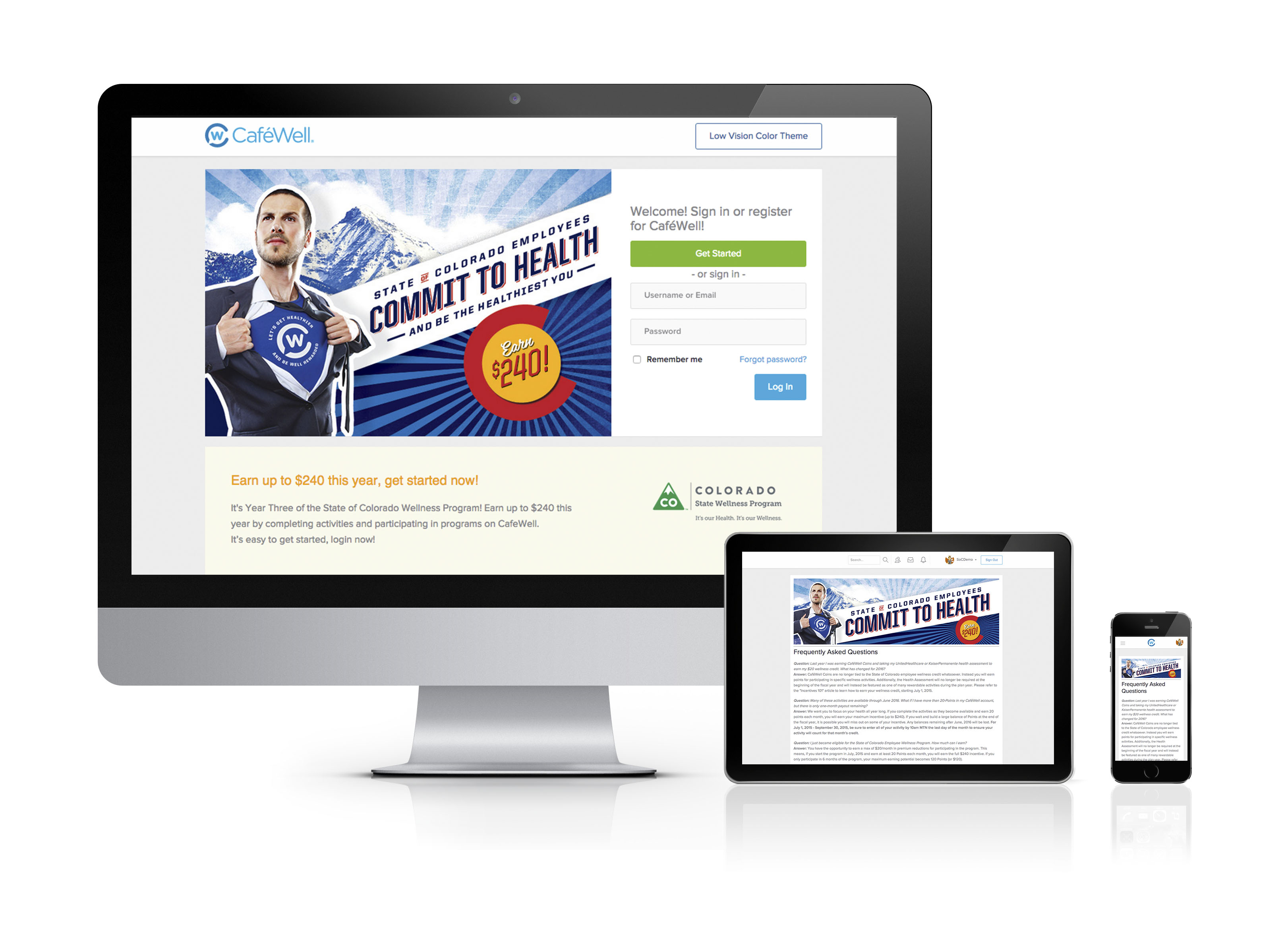 How does it work?
Tell us about yourself and what's on your
health wish list
Get started with healthy activities tailored to you
Discover tips, tricks, and articles that make you
smarter about your health
Invite friends and family to join you in CaféWell
Make connections with health experts and other
members just like you
Track your progress real-time and get rewarded
along the way
What's in it for me?
Our programs are designed to empower you to eat better, incorporate exercise into your life, reduce stress, and look your best. Real, actionable programs designed to help you check everything off that wish list.
Finally, have energy again, fit into those favorite jeans, lower your blood sugar, or walk that extra mile. We can help you achieve what you want to do in life.
Let's help you get there.
Get Started